As Assistant Professor of English in Professional Writing at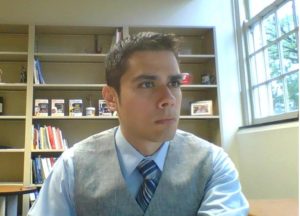 the University of St. Thomas (St. Paul, MN), I study issues connected to placemaking. This ranges from looking at how maps are rhetorically constructed to examining the technologies that geographers and urban designers use. I am also interested in issues of diversity and difference. I have taught courses in freshman composition, professional writing research, visual rhetoric, grant writing, healthcare communication, and business and technical writing.
My research has appeared in journals such as Technical Communication Quarterly, Rhetoric of Health & Medicine,  The Journal of Technical Writing and Communication, Computers and Composition, Composition Studies, WPA: Writing Program Administration, Trans-Scripts, the WAC Journal, and Pedagogy, as well as in Alice Myatt and Lyneé Gaillet's  Writing Programs, Collaborations, and Partnerships: Working Across Boundaries. More information about my  current and recent projects can be found in the Research section of this site.