As Assistant Professor of English in Professional Writing at the University of St. Thomas (St. Paul, MN), I study technical communication networks and practices within urban design/planning professions and organizations. I am interested in place-based issues regarding writing and design as well as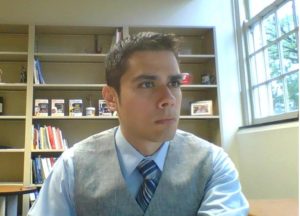 writing across STEM disciplines. I have taught courses in freshman composition, professional writing research, healthcare communication, and business and technical writing.
My research appears in The Journal of Technical Writing and Communication, Computers and Composition, Composition Studies, WPA: Writing Program Administration, and Trans-Scripts. Articles are also forthcoming in WAC Journal and Pedagogy, and a book chapter in Alice Myatt and Lyneé Gaillet's  Writing Programs, Collaborations, and Partnerships: Working Across Boundaries is currently in press. More information about my  current and recent projects can be found in the Research section of this site.